InsiderLog welcomes Euronext as a new majority shareholder

17 January, 2018
17 January, 2018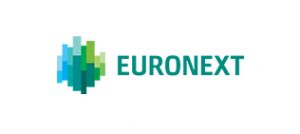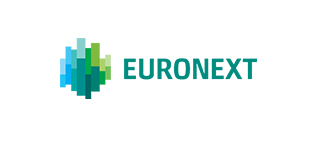 InsiderLog AB got a new majority shareholder today when Euronext acquired 80% of the shares in the Serendipity owned company.
Euronext is the leading pan-European exchange in the Eurozone with nearly 1,300 listed issuers worth close to €3.6 trillion in market capitalization (as of end December 2017). Euronext operates the regulated equity and derivatives markets of Paris, Amsterdam, Brussels as well as Lisbon and has recently announced the acquisition of the Irish Stock Exchange (ISE), subject to regulatory approvals. ISE is the first debt listing venue globally (30,000+ securities and listings from 90 countries) and the first fund listing venue globally (5,242 Investment Funds Securities and 227 ETFs).
InsiderLog is a cloud based software that automates the management of inside information and insider lists in a way which both saves time and ensures compliance under the EU market abuse regulation MAR. InsiderLog has been developed by the legal team of Serendipity Professionals, part of the leading Swedish investment firm Serendipity Group which has five listed companies in its portfolio. In December 2016 the product was launched externally and in little over a year it has attracted more than 170 publicly traded companies, banks and law firms as customers.
InsiderLog has already started spreading outside of Sweden but by joining forces with Euronext it is now positioned to really start expanding on a European market.
– This is of course a fantastic development for us, says John Engholm general counsel within Serendipity and founder of InsiderLog. Despite being new in this field, we have managed to go from 0 to 170 customers in one year. Being able to introduce ourselves as part of Euronext and reaching out to the thousands of companies with whom they already have established relationships is an enormous potential for increased growth.
The plan ahead is of course to expand sales but also to intensify the work on product development.
– There are several other things that can help these companies in their daily operations and we have already identified and developed new functions that are being offered as add-on modules to InsiderLog. A big step was "InsiderLog for Advisors" which is not intended for the listed companies themselves but rather their advisors, who also come into contact with inside information. Here we solve a similar problem for a completely different target group and among the customers signed in the month since launch is the largest law firm in the Nordics and two of the "big four" auditing firms.
– That an organization like Euronext decides to become a majority shareholder in InsiderLog is the best confirmation I can imagine that we are doing all the right things and I'm really excited to expand our business into Europe.
More information
insiderlog.com / euronext.com / john.engholm@insiderlog.com / +46 70 264 47 42